Booklets | Magazine | Catalog Printing West Palm Beach
A1A Print & Design West Palm Beach
Booklet, Magazine Catalog Printing West Palm Beach – You will love our custom booklets printed on 100# premium gloss or matte text (Self-Cover) stocks with vibrant color printing delivered to your doorstep in 4 to 7 days from proof approval. Add 80# gloss or matte cover paper (Plus Cover), which can be UV coated to give your booklet that luxurious high gloss finish.
Print Saddle-Stitched & Perfect Bound Booklets
8½ x 11 and 5½ x 8½ saddle-stitched booklets are the most popular, inexpensive and simple to make yet professional form of binding, which allows us to save you money. Page counts from 8 to 96 pages. They can lay flat and stay open when you are flipping through the pages, which makes it easier to read.
Perfect binding is best for larger page count quantities (8 pages up to 2″ thick maximum). They are inexpensive to make and provide an attractive looking, durable book with a square spine you can print on. Perfect bound booklets do not lay flat when open. Spiral binding can be up to 2¾ inches thick and Wire-O binding can be up to 1¼ inches thick. These options may cost a little more.
Mail and Ship Your Printed Booklets
We can print your booklets and mail them for you or ship them to your event, conference or trade show and they will be there waiting for you. You won't need them earlier in the office to pack and ship them, which helps you save on extra shipping costs and time. Call Today!! 504-507-5873 – Booklet Magazine Catalog Printing West Palm Beach
Custom T Shirt Printing West Palm Beach
Web Design, SEO & Social Media Marketing Packages
Choose the service package that best fits your needs.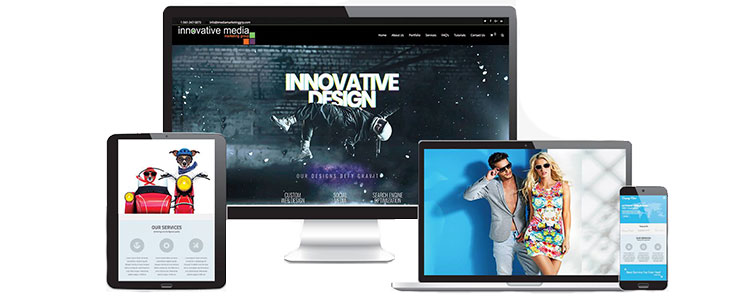 To round out your marketing needs we also offer custom Web Design Services and Marketing with SEO services. These products go hand in hand with our print marketing services and deliver a powerful marketing  punch in the marketplace.
We are your go to for Digital and Print Marketing.
Responsive Web Site
Basic Site 4-6 pages
WordPress CMS
Clean, Sleek & professional design
Full Responsive design
100% Mobile tested
Powerful Slide Shows
eCommerce Web Site
starting @ $1200 (50 Products)
WooCommerce
WordPress CMS
Clean, Sleek & professional design
Full Responsive design
100% Mobile tested
Use of PayPal, Stripe or Square
Search Engine Optimization (SEO)
plans starting @ $99 per month/setup fee
Weekly analysis and optimization
Comprehensive Website Audit
Keyword Research
No Lengthy Contracts
Google Analytics Setup & Monitoring
Monthly Report
Social & Reputation Management
plans starting at $199 per month
Social Media Marketing
Reputation Management
Email Marketing
Develop a Strategy
Campaigns and Promotions
Target influencers in your niche