Vehicle & Boat Wraps West Palm Beach
Vehicle & Boat Wraps Boca Raton, Florida
Vehicle wraps are the #1 source of advertising in today's world. A1A Print & Design keeps you the client in mind when working on your vehicle wrap. We can offer full wraps, partial wraps & spot graphic packages that will be sure to put your brand in motion at a cost you can afford! Trust A1A Print & Design's vehicle wrap specialist and we guarantee a quality effective vehicle wrap that will make you money 24/7!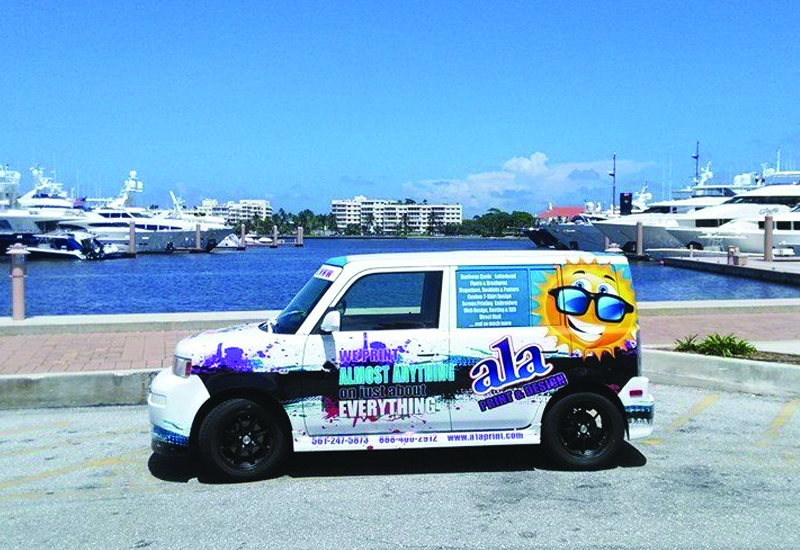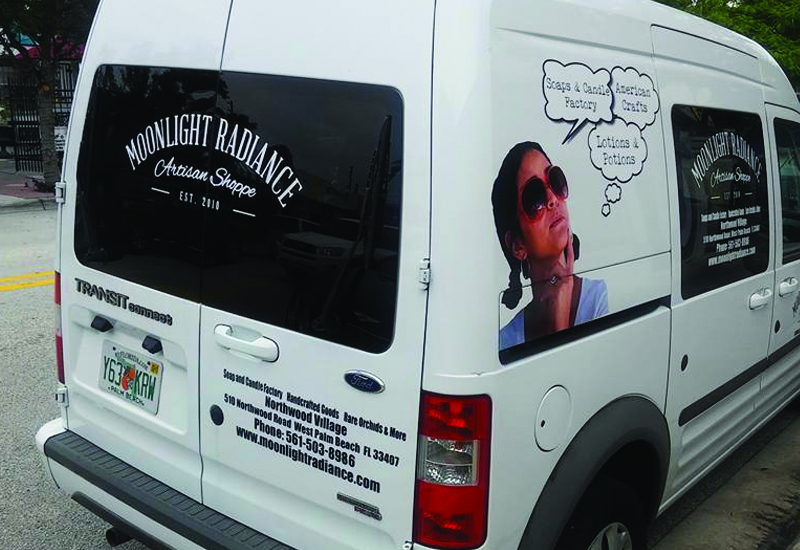 We Do Wraps Right!
Make your company, product or service larger than life. Whether you apply your logo to a car from fender to glass, cover a van in your company colors, or adorn a truck with large, colorful product images, full-vehicle wraps display your messages on every side of your vehicle for maximum visibility. Use wraps to take your messages on the road, turning your vehicles into rolling billboards that broadcast your brand message everywhere they go. Why use vehicle graphics? 74% of motorist are positively influenced by companies and products advertised on trucks, according to the Interstate Advertising Corporation. By advertising on your vehicle, you can generate more than 600 visual impressions for every mile driven, according to the American Trucking Association.
Window Graphics & Mesh
Our custom rear window decals are very popular for commercial vehicles and personally-owned cars and utility trucks. Back window graphics routinely announce a contractor is on site, a delivery is underway or another quality job has been delivered.
A1A Print & Design can help you design custom rear window graphics for your van, pickup truck, car, sports utility vehicle, or specialty vehicle. Your message is professionally designed and optimized by our experts to make the lasting impression you need.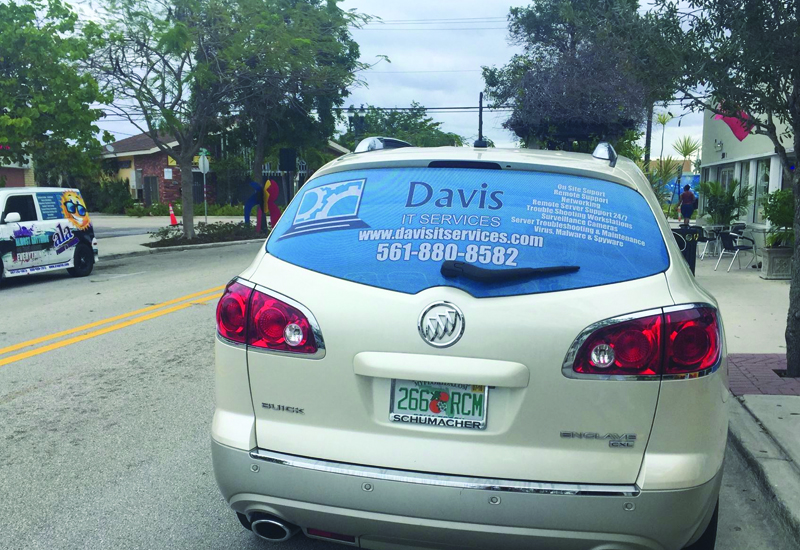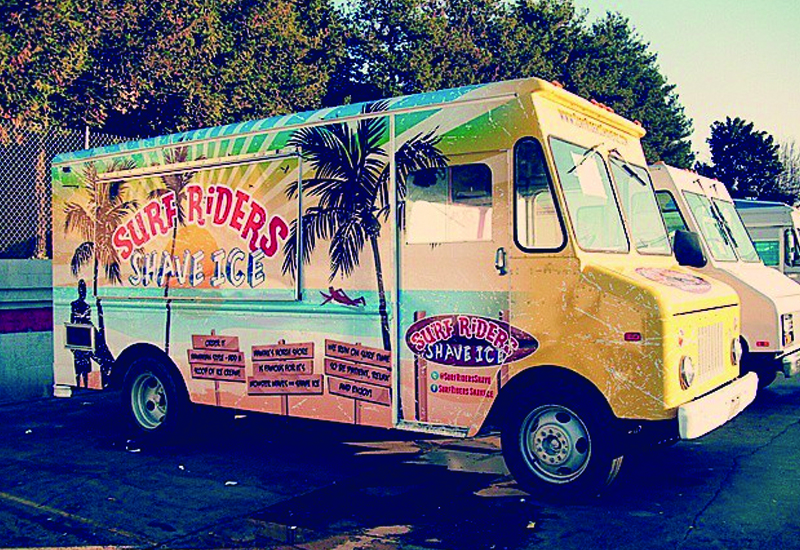 Food Truck Wraps – A New Twist on "Fast Food"
Food truck wraps are one of the most effective methods available to get your marketing message to your customers. The exciting design and expert installation of your food truck wrap transforms your "truck" into a rolling restaurant that drives customers wherever you are located. And because your message is mobile, you can target the best locations with this special advertising. At A1A Print & Design, we not only create electrifying food truck wraps, we're food truck customers, too, so we know just what it takes to attract customers and keep them coming back for more.
Boat Wraps
Add Style & Protection To Your Boat!
Wrapping your boat or watercraft is one of the easiest ways to add style and protection to your vessel. With high quality graphics material, your vessel's finish stays protected while adding a removable, non-damaging alternative to costly paint jobs. Whether you are looking to promote your business, or simply add a person touch, A1A Print & Design has you covered.
Transform Your Boat With Graphics!
A1A Print & Design can transform your vessel with boat wraps that reflect your style or brand, and provide an individual advertising message every time you set sail. A1A Print & Design's technicians are equipped and trained to install boat wraps for vessels of all sizes. Tint World® can stripe it, letter it, flame it, or wrap it. We can also create and install Custom Cutout Vinyl Letters and Designs.