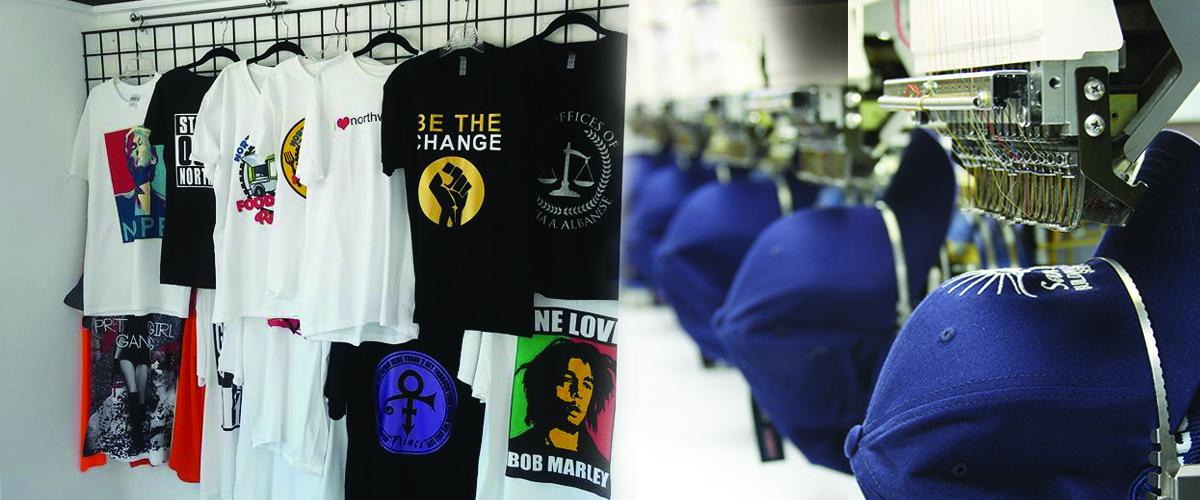 T Shirt Screen Printing & Clothing Printing, Embroidery Boca Raton Florida
We specialize in T Shirt Screen Printing & Clothing Printing, Embroidery in West Palm Beach. We adhere to strict quality in every piece of garment. We handle every step of the custom Screen Printing and Embroidery in house. We are a business dedicated to meeting your printing needs. Our clients include a wide range of big to small businesses, corporations, students, fundraisers, vendors, and sponsors.
We provide premium custom garments and personalized services at the best competitive prices. · Quality, Value, and trust are the heart of our business. We firmly believe that your finished product is not only a reflection of your business, but of ours. · Our dedication to every customers success is exemplified by exceptional service and backed by our on-time guarantee, for orders of any quantity.(no minimums on Heat Press).
Embroidery
Heat Press
Heat Press Vinyl & Glitter
All Over Prints (Full Coverage Tees)
Screen Printing (12 minimum)
We would love to discuss your next marketing campaign. Whatever the medium shirt, hat, jacket we come to the table prepared. With over 10 years of experience our friendly staff are capable of any job no matter the size.